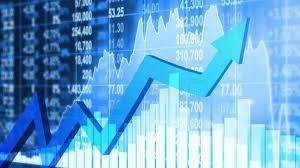 Stock market surprising on the upside
The holidays are fast approaching. For many of us, it will be one of the strangest holiday seasons we've ever experienced due to COVID. Many of us will not be spending the holidays with family or perhaps we will share holiday cheer over zoom meetings. It could be worse of course, and as we approach Thanksgiving we can be thankful for modern science and the speed with which it has developed both life saving treatments for COVID as well as several of what appear to be promising vaccines. Despite COVID, the stock market has held up amazingly well. And on top of COVID, the market has had to deal with a contested Presidential election and still has shown resilience. So what gives?
We have gotten numerous questions from clients about why the stock market has been rising when the economy appears so bad given COVID. The reasons are several. First and foremost, the stock market is a discounting mechanism meaning it looks forward and "discounts", or draws into today's present value, its expectations of the trend of future corporate profits. The stock market is now expecting ("discounting") improving corporate profits in 2021 and 2022 in the same way it has discounted improving profits following previous recessions. Second, with respect to COVID, we believe investors have been encouraged by the progress on both therapeutics and a vaccine. Pfizer's announcement earlier this week of what appears to be a highly effective vaccine was confirmation that science is making good progress. This has provided investors greater confidence that a return to normalcy (and economic recovery) is within sight. Third, with regard to the recent elections, the market appears to be discounting divided government as the most probable scenario going into 2021/22. Many investors feel more comfortable with this scenario because the checks and balances of our government should reduce the probability of extreme changes in policy. Fourth, the major stock indexes such as the Dow Jones Industrial Average or S&P500 reflect the earnings and expectations for the very largest and financially strong publicly traded companies as opposed to the millions of small, local, "main street"-type businesses that have been much more heavily impacted by COVID and are not included in any stock index.
Right now, despite the seasonal rise in COVID cases, the stock market as reflected in the S&P500 continues to exhibit technical strength and today achieved a new record high. Interest rates as reflected in the bond markets are rising as a result of improving economic data which, at least for now, should not be problematic for stocks. And not only is investor sentiment reflecting an improving economic and profit scenario for 2021 and 2022, but it is also, we believe, reflecting a less turbulent political environment which is positive for international trade and policy stability (and hence, corporate profits).
We will be holding our Q1 quarterly investment strategy meeting on or around December 29. While a lot can still happen in six weeks, as of now, the general mood and backdrop for the stock market appears to remain positive for the reasons mentioned above, and in line with what we expected at our September investment meeting. We look forward to updating you on our outlook and portfolio changes following our December meeting. In the meantime, stay safe and enjoy your holiday season as best one can under the circumstances. This will get better and with vaccines on the way, there is light at the end of the tunnel. As always, please contact us if you have any questions or concerns.